Mit neuer Band
"Shoestring Blues- and Songband @ Home"
Home My Life My Musik My Instruments My Pictures My Visitor
My Musik
---
@ Home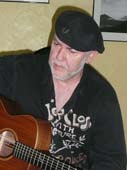 m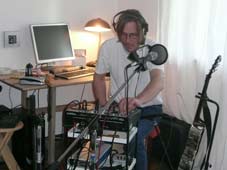 m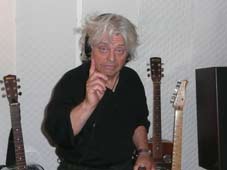 m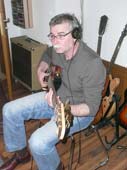 Benny Manfred Volker Edi

Shoestring Blues- and Songband @ Home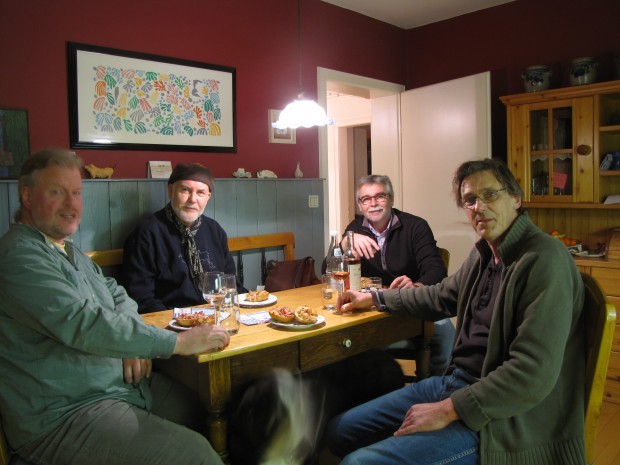 Christoph Franzen · Benny Geisweid · Edi Rosenbach · Manfred Havlicek
Der Stil des 4 Finger-Gitarren-Picking verleiht der Musik einen ganz besonderen Sound,
der sich durch ein besonders grosses Klangspektrum auszeichnet und durch das Zupfen der Instrumente, mit 4 Fingern, erreicht wird.
Lied anklicken zum Hören
Benny Geisweid in neuer Besetzung
Benny Geisweid: voc. picking git. Harp
Manfred Havlicek: solo, slide-git., Cajon, back voc.
Edi Rosenbach: bass
Volker Fichtner: drums
Jutta Weller: bachround voc.
The Rheinvalley Blues- and Songman Benny Geisweis, Manfred Havlicek, Edi Rosenbach.
Guest: Volker Fichtner, Jutta Weller
Kontakt: rgeisweid@aol.com, Tel. 06742 - 3128
Aufnahmetechnik und Mix: Manfred Havlicek
Aufgenommen 2009: Homestudio Manfred Havlicek, Simmern / Hunsrück
Kontakt: m.havlicek@t-online.de, Tel. 0152 - 28928076
---